Welcome to the wb_webstore!



Here you will find our entire range of products, including special offers and limited special edition products not found in other shops.



Through the webstore, we offer:
All products are in stock, for immediate/same-day shipping.


2 years limited warranty on all products.


Free product support through our supportpages, userforum and by email.


On top of this, we offer free shipping to any address in United States on orders from USD 150 and up!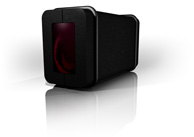 Pick a product category on the left, choose a product and start shopping!